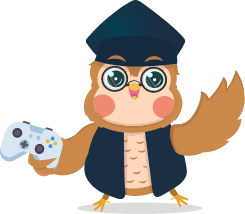 First Game-based Learning Solution in Brunei
Mindtrex Academy, developed by Mindtrex Academy Sdn Bhd, a subsidiary of Mindplus Education, is the first Brunei application that provides game-based e-learning solutions for primary school students from Year 1 students to Year 6. The mobile application comes with fun and interactive learning activities, utilising gamification elements, a live leaderboard and redeemable rewards system.

With access to over 10,000 questions and answers, Mindtrex Academy assists students' academic growth in skills and knowledge of core subjects. With the help of new data-driven and behaviour-shaping technologies, not only will quality content be delivered to the masses in a more efficient and personalised way, but technology can also be utilised to empower a child to self-learn, self-assess and master critical thinking and analytical skills with minimal adult supervision.

Mindtrex Academy has proven to be successful in helping primary school students, with a pilot test reporting that selected students from four schools in the country improved performance by 91% in their examinations. The fun and interactive learning experience helps hold a child's attention, and the contents are in accordance with Brunei Darussalam's syllabus set by the Ministry of Education Brunei Darussalam.

Mindtrex has garnered over 900 registered users since its release in August 2020 and is currently increasing by the day as e-learning rises in prominence due to the pandemic. The Mindtrex Academy full version was launched on 22nd February 2021, along with a data analytics feature for parents to track their child's improvement through the leaderboard and reward systems that rewards users with vouchers from various vendors in Brunei.

During our launching event, another historical moment was created between Mindtrex Academy Sdn Bhd and Progresif Sdn Bhd which was the official signing of the Memorandum of Understanding to signify the alliance of both companies in going forward with advocating Education. In the MoU, it is stated that Mindtrex shall act as a partner of Progresif in the education sector. Both will promote and cross-sell each Party's product and services.