The Winner of Royal Patron Awards (BICTA)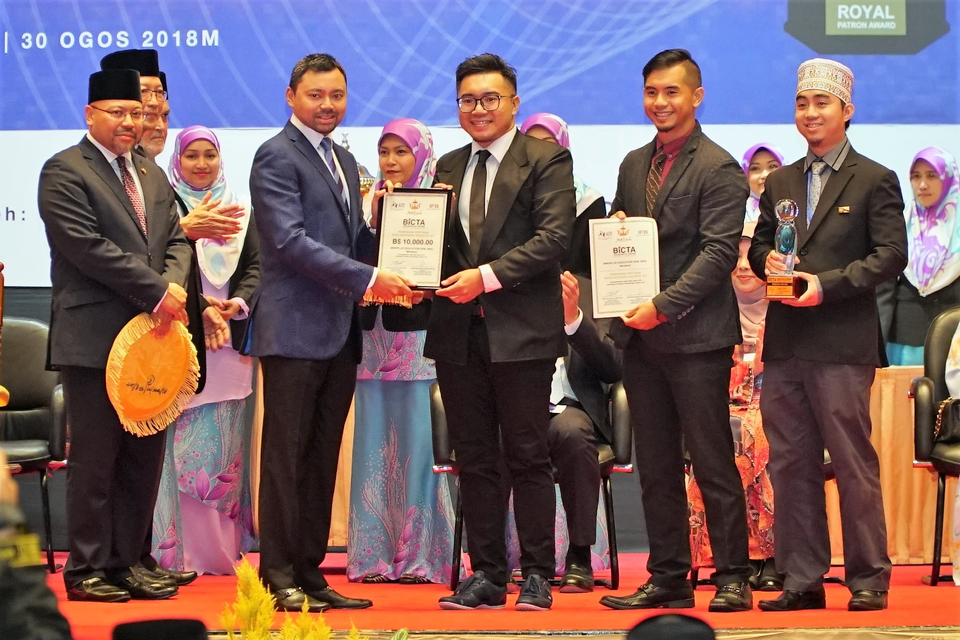 The Crown Prince and Senior Minister HRH Prince Haji Al-Muhtadee Billah presented Mindplus with 1st place in the ICT industry as well as the biennial Royal Patron award for best overall BICTA project. Tech startup Mindplus won both the ICT industry and the Royal Patron awards at the Brunei ICT Awards (BICTA) on 31st August 2018 at the International Convention Centre (ICC). Mindplus' winning entry was their latest project Mindtrex – a digital learning application to help pre-university students ace their respective national examinations through adaptive learning, practice and simulation. Pg Mohd Khairi Pg Hj Metussin, Mindplus' founder has set up a Mindplus office at Bandung in 2016 to launch their gamified education app for children Islamic Mind which has registered more than 40,000 downloads and they have worked with education stakeholders in Indonesia and will open Mindtrex to Medan, Jakarta, Surabaya, Bandung and Yogyakarta targeting high school students sitting for Indonesia's National Exam.

Mindplus plans to monetize the Mindtrex application by charging on a subscription basis, positioning itself as a more affordable and accessible option to traditional tuition. Subscribers will first select a curriculum or exam, and will then be assisted to develop a personalized study plan which will then be broken down into daily workouts that are tracked. Mindtrex's user interface is simplified into three main categories: learn, practice and exam. "The app is very focused on getting students better grades in specific exams," said Pg Mohd Khairi who has experience running a physical tuition school and publishing arm under his family's company PHMD. "We've curated extensively previous exams tests for the specific curriculum taught like O-Levels and SAT and analyzed their patterns. With the use of artificial intelligence, the student will be able to have a continuously evolving personalized improvement programme that can target their weaknesses."
The Winner of Brunei ICT Awards (APICTA)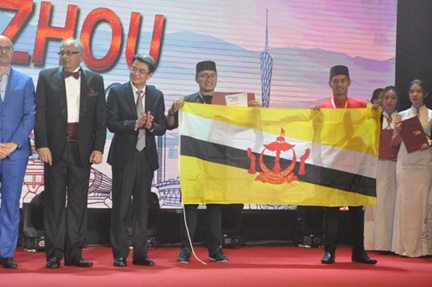 BICTA Winners representing Brunei Darussalam received five Merit Awards in three different categories at the Asia Pacific ICT Awards (APICTA) ceremony held in Guangz on 13 October 2018. Mindplus Education Sdn Bhd with their product Mindtrex won a Merit Award in the 'Inclusions & Community Services – Education' category. Mindtrex is a digital learning platfhou, Chinaorm that offers personalized learning, intelligent tutoring, open response assignments and pedagogically rich analytics with the help of Artificial Intelligence (AI).
14th Edition LiveWIRE Business Awards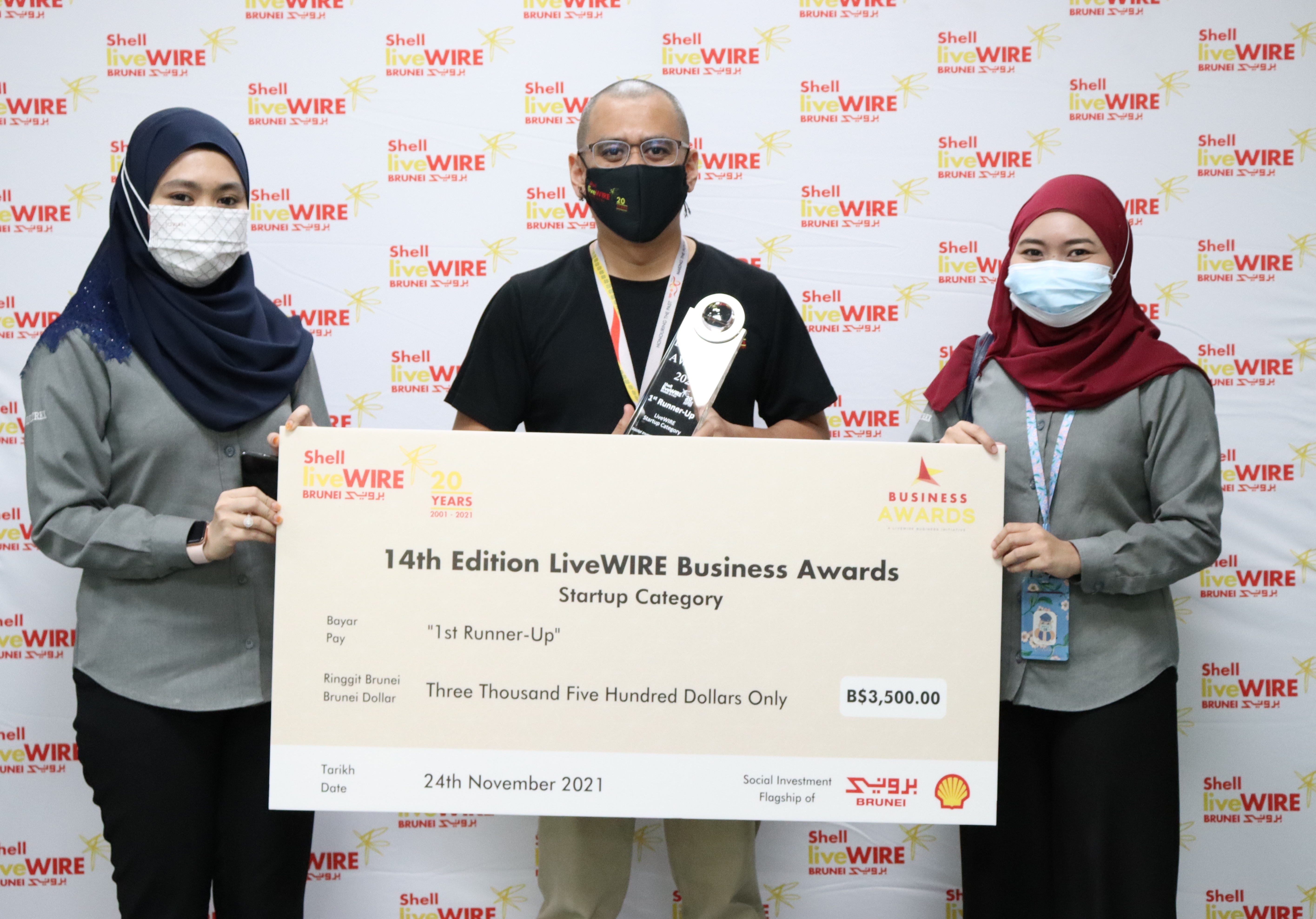 In July 2021, Mindtrex Academy joined the 14th Edition of LiveWIRE Business Awards. The award is an initiative by Shell LiveWIRE Brunei, funded by Brunei Shell Petroleum Company Sdn Bhd (BSP) with the objective of supporting the country's effort to diversify economically active participation for rapid development of small and medium enterprises (SMEs).

The Shell LiveWIRE Brunei Business Awards (LWBA) programme is an integral part of LiveWIRE International Programme organized around the world, designed to reward and recognise young entrepreneurs in Brunei Darussalam who produce high-quality business planning and conduct impressive business operations. The categories for this year have been simplified to only three categories: open; start up; and higher institutions. Mindtrex Academy joined the Start-up category.

The program length spans over a 6-month period, covering market engagement where participants register through the website, bootcamp, business mentorship, pitching session, award presentation and networking and alumni support. On the 1st November, Mindtrex Academy was announced as one of the finalists for the category presented to a panel of judges and Shell Livewire staff. Present during the pitch was our Business Development Manager, Mimi and Managing Director, Pg. Khairi. The program finally concluded on the 24th November with the closing and awarding ceremony where Mindtrex Academy was announced as the 1st Runner Up Winner.